On May 6, 2020, I conducted a small webinar on the topic of portrait retouching and image composition on Skype. The webinar was quite long and a feedback of the evening was, to upload the webinar in several parts to YouTube. It took me just under 12 hours to cut and dub all six parts. But quite a lot of work to rework such a webinar. But it was fun.
Webinar Portrait Retouch in 6 Parts
In this small webinar series (6 parts) I will present my workflow for portrait retouching (in Adobe Lightroom CC and Portrait Studio Pro) and the subsequent image composition (in Adobe Photoshop CC).
In the first part, we perform minor preliminary work (image cropping, auto-correction, adjustments of saturation and liveliness) in Adobe Lightroom CC.
In the second part I present the retouching in the program Portrait Pro 19 (face shape correction, adjustments to the skin, exposure adjustment, eye correction, color corrections on the hair).
In the third part, we continue our workflow in Adobe Photoshop CC (sharing the portrait, exchanging background, finding CC licence images on the Internet, removing color fringes).
In the fourth part, we insert a shadow cast into our image composition and learn how to work with smart objects.
In the fifth part, we simulate a lens blur and apply it to our composition ("Filter Lens Blur", working with selection modes and layer masks).
In the last part we simulate an artificial spot lighting and work with adjustment layers.
But now it's time for Photoshop. I am very much looking forward to your results. You can see my results in my portrait gallery.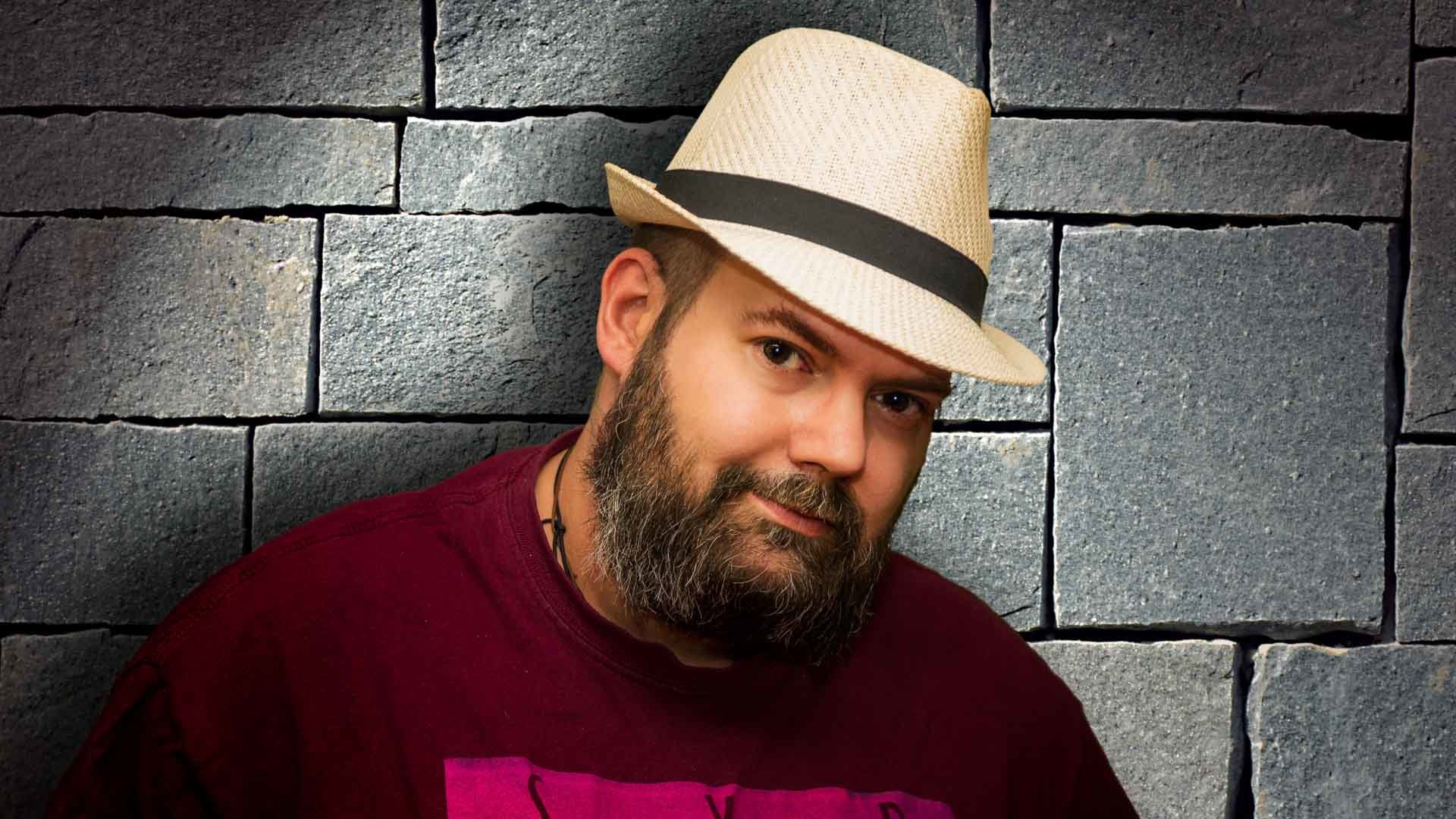 This post is also available in:
Deutsch (German)