Lately I have been busy with time-lapse photography and have already created two small making-of videos for my small series "TIMELAPSED – A tribute to Koyaanisqatsi".
At the last weekly meeting in the photo and video circle Erlangen (look at it! Every Tuesday from 20:00 in Skype) the idea came up that I would give a little introduction to the topic of time-lapse photography.
Said, I have prepared a small lecture for a meeting of the FVK, which Of course I do not want to withhold from you. In terms of content, I will go into the basics of time-lapse photography, present equipment and programs, and have added a lot of links to the further information. You can also download the whole thing as a PDF file at the end of this article (may also be shared!).
1. What is time-lapse photography?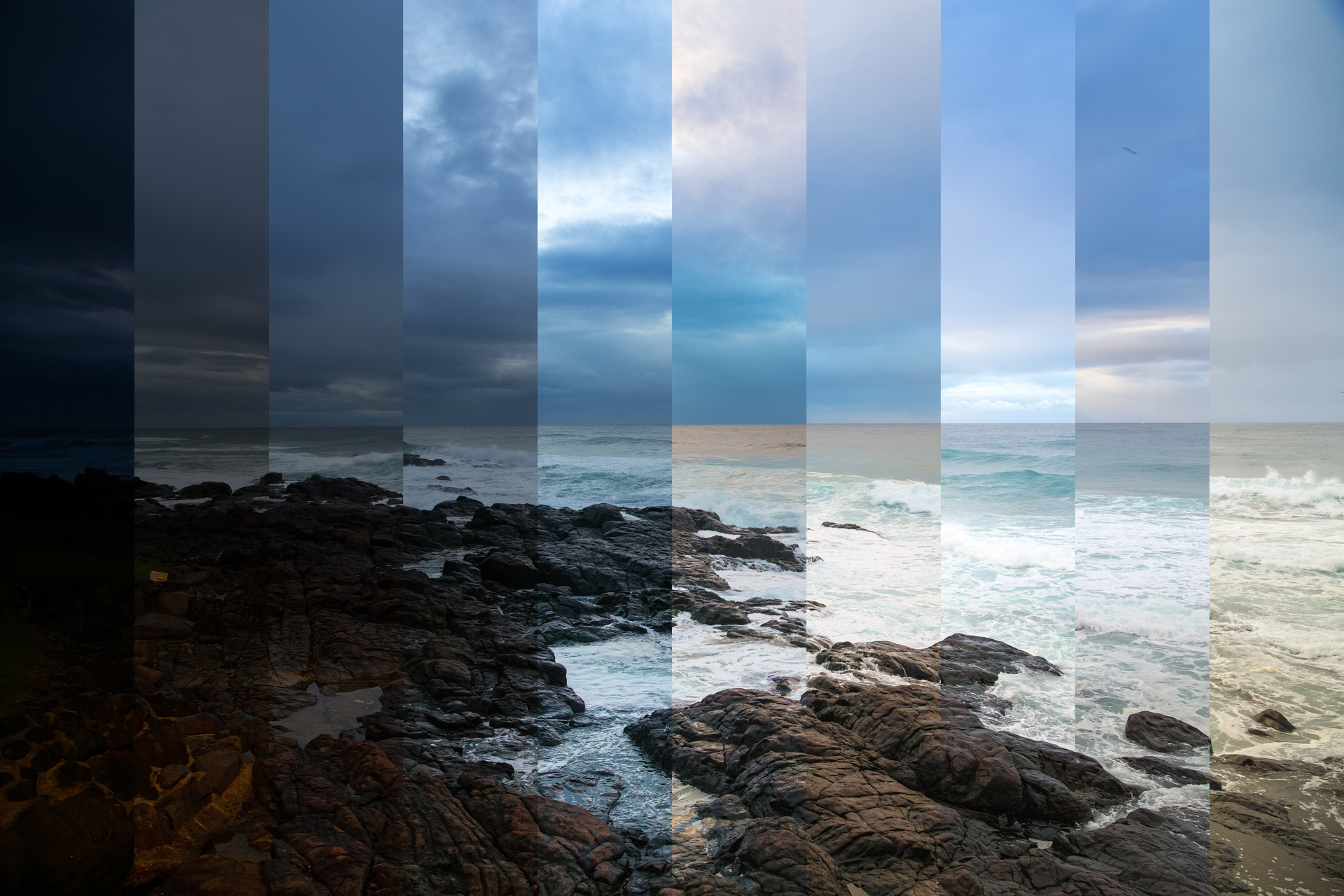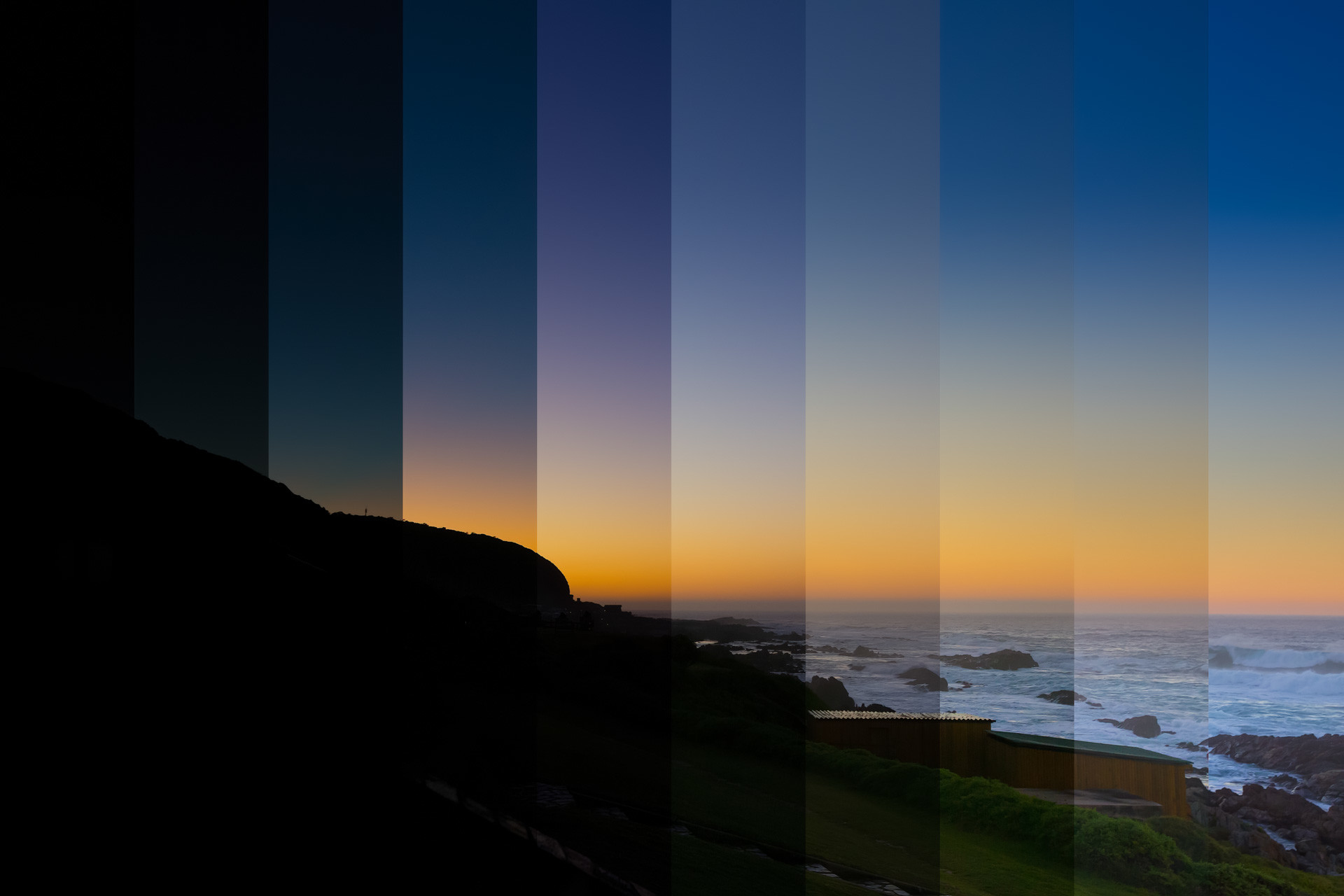 Day-to-night time-lapse Nuremberg Airport 2020
Created with Canon EOS 5D Mark IV (left sequence) and GoPro Hero 5 Black (right sequence)
Camera with wide angle lens
Whether compact, DSLR, DSLM or action cam. Important: Interval function must be available or further accessories are necessary.
Stable tripod
Essential lynotal, since even the smallest shakers in the finished film lead to unsightly jumps.
A lot of time and patience
Imagine it is a bit like going fishing.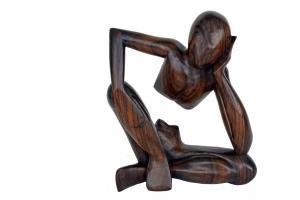 Remote trigger with
interval function Usually works better and more consistently than the camera's internal functions. Attention: When selecting, make sure that no focusing signal is transmitted as far as possible. E.g.: MIOPS Smart Trigger, LRTimelapse Pro Timer 2.5.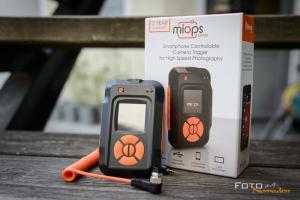 External power supply
For longer time-lapse recordings (for me from about 1.5h, since I have to have the camera connected to my iPad via Wi-Fi), it makes sense to set up an external power supply to avoid interruptions due to the battery change. E.g.: Case Relay by TeatherTools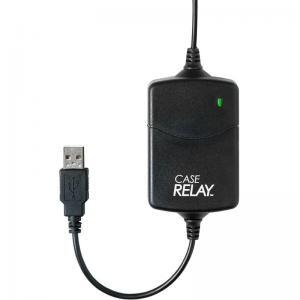 3.2. Equipment - "Advanced" 5bp Set-Up
4.1. Recording Technique - The Choice of Motif
Of course, the choice of motif is important for a time-lapse, as in normal photography. Here are a few examples of interesting motifs.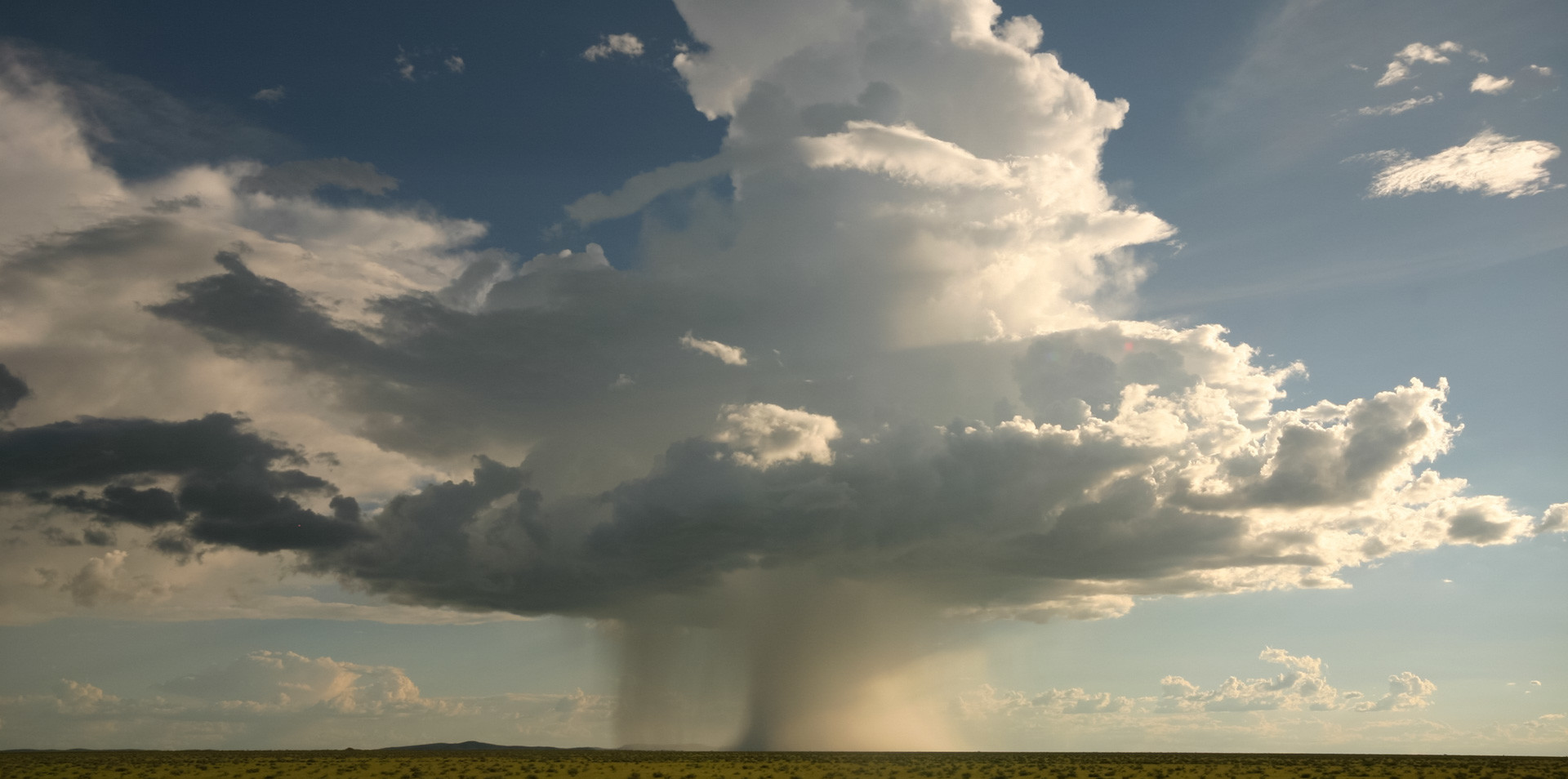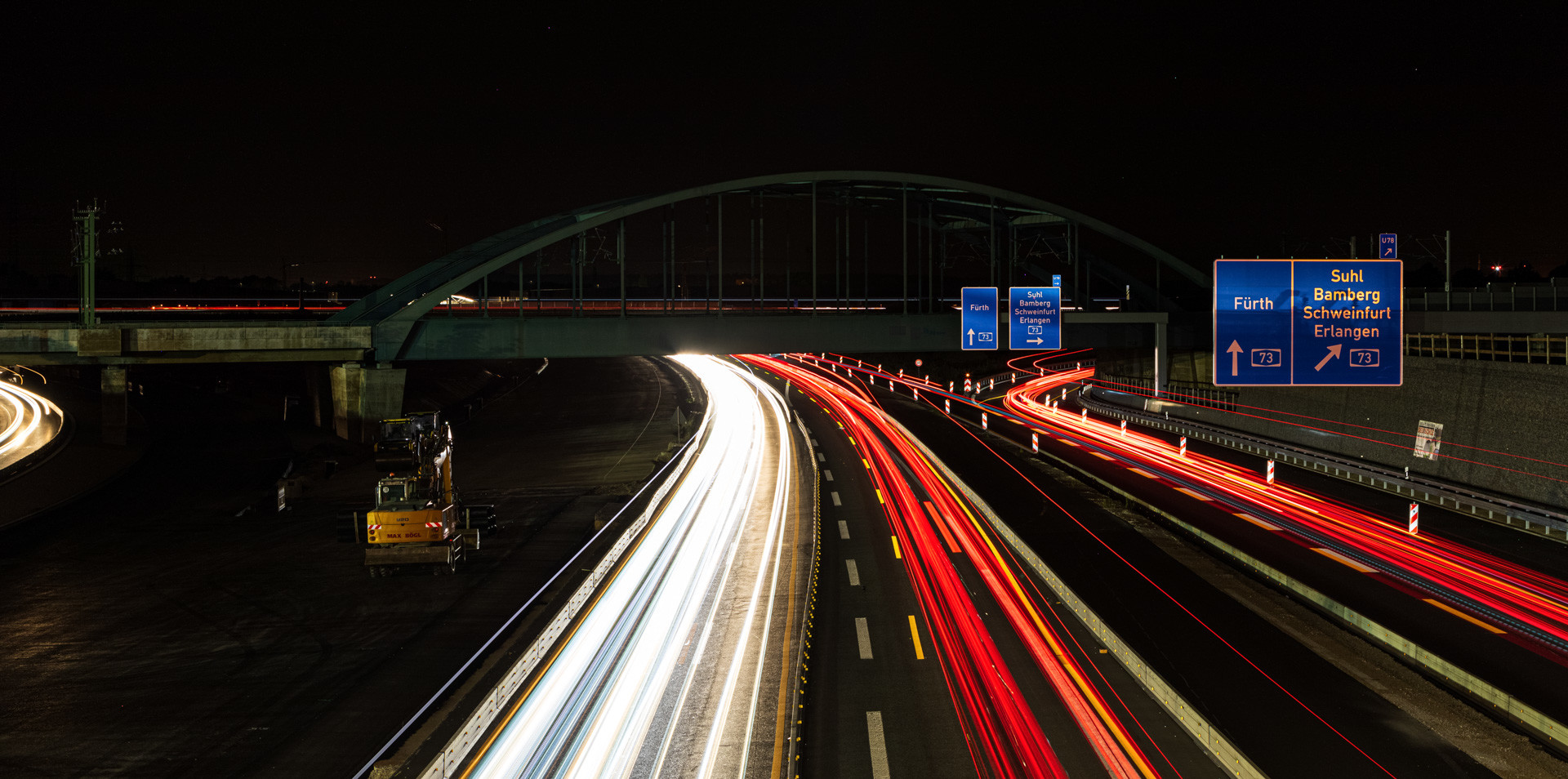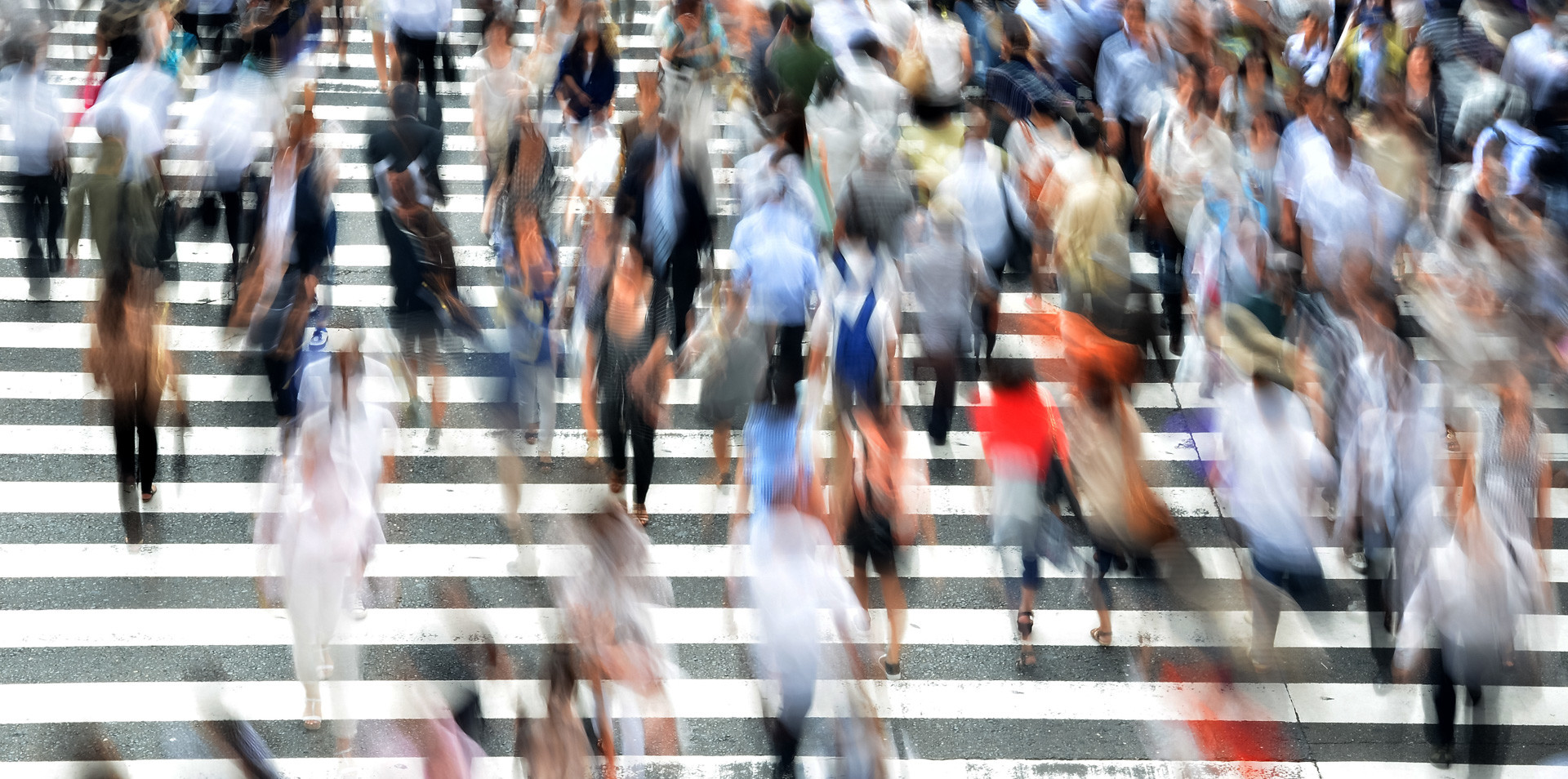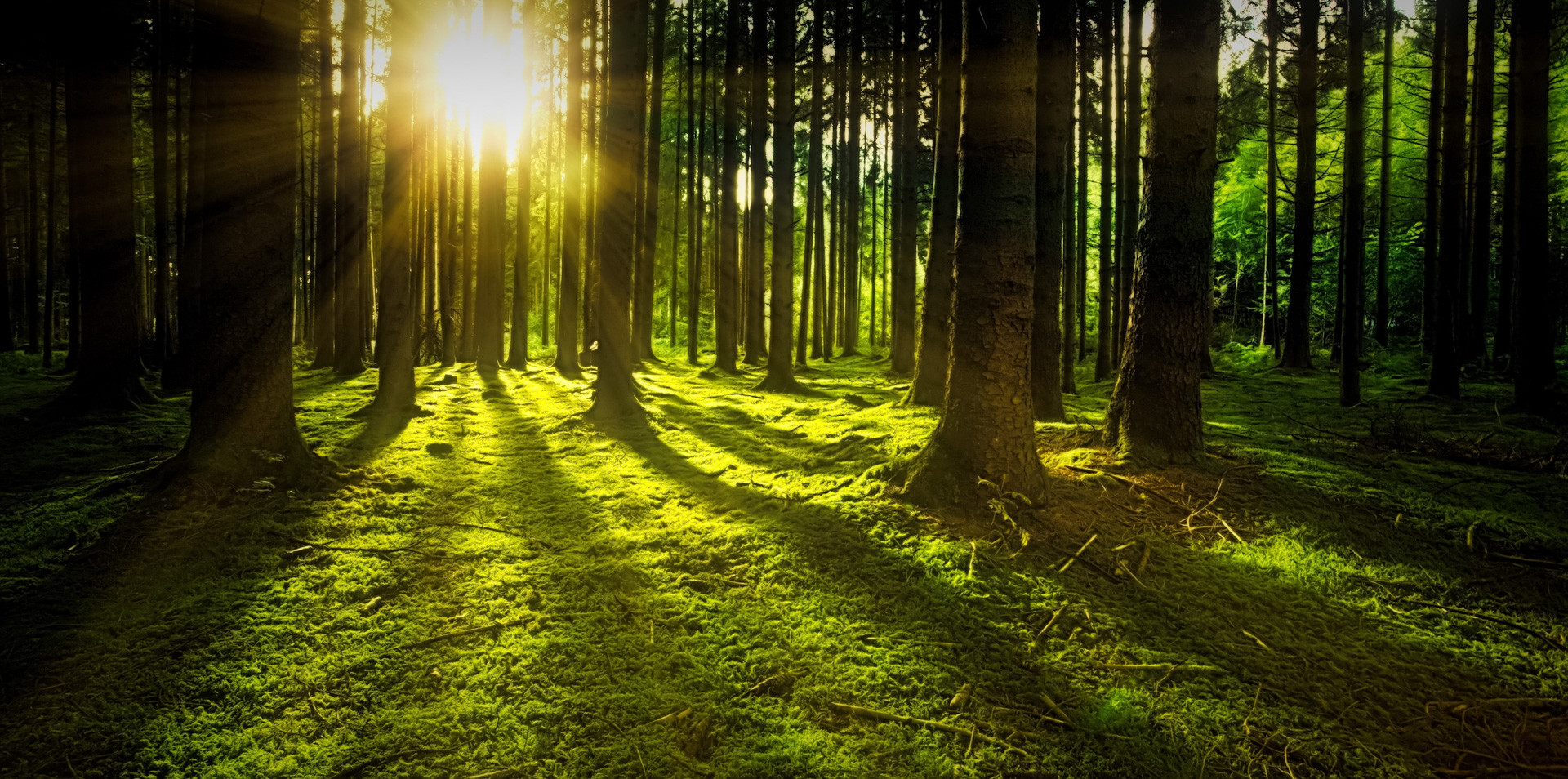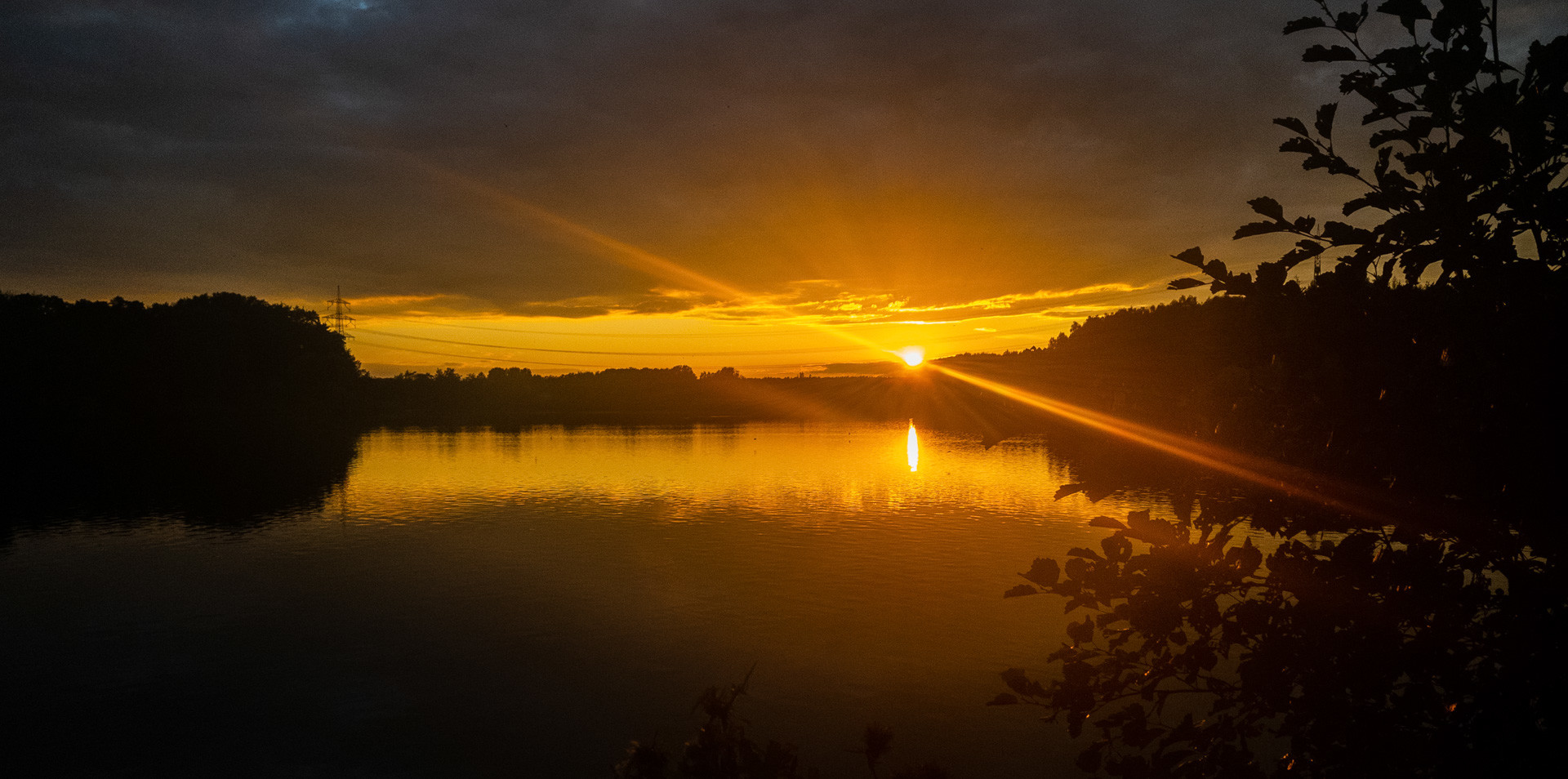 Be creative…
Anything is possible and allowed. The great thing about time-lapse recordings is that you can capture, for example, several great settings at a location.
4.2. Recording technology - camera with time-lapse function
If your camera has a time-lapse movie function (here you'll have to look at your guide), you can get started right away. This is the easiest option. Cameras with time-lapse film function are e.g. the GoPro action cams, but also some DSLRs and DSLMs now have this function.
Benefits
Quickly set up.
No further equipment required.
No complex editing of individual images necessary.
A finished film is coming out that can be viewed immediately.
Disadvantage
Mostly few adjustment options.
Limited possibilities for post-processing.
Little creative leeway in post-processing.
Mostly relatively low quality (flickering, etc.).
Approach
Find location.
Mount the camera on the tripod.
align the subject.
settings (set interval, etc.).
Start time-lapse
4.3. Recording technology - camera without time-lapse function
If your camera doesn't have a time-lapse movie function, you'll need to capture the images individually. If you like it quickly and want to edit as little as possible later, you can take the images in JPEG format, who wants to be as creative as possible and want to achieve the best possible quality, photographed in RAW format.
Benefits
Best possible control of image quality.
Most creative possibilities through subsequent editing (RAW recommended!).
Changes to exposure time, aperture and ISO are still possible during recording (important e.g. for day-night transitions).
Disadvantages
Post-processing of the sequences in special timelapse programs (e.g. LRTimelapse) or assemble the frames required to a film (e.g. MAGIX, DaVinci, PremierePro, After Effects) required to produce a film.
Possibly external accessories (interval trigger) necessary
Approach
Search for location, mount camera on the tripod, align the subject.
Set camera:

Manual mode
Set fixed exposure time, fixed ISO and fixed aperture (tip: use as long exposure times as possible, possibly gray filters during the day)
Set fixed white balance (NOT on automatic!

Focus on the subject – > then turn off AF! Turn off the image stabilizer!
Interval in the camera's interval meter or on the external intervalometer.
Start recording.
4.4. Recording technique - The right interval
< 1 second between shots
Only very special cases (such as fast moving people, auroras, distances in the car). Attention: Here the triggers are already reached their limits!
At an interval of 1 second, a 10-second film sequence (250 frames) requires a recording time of about 4 minutes.
1- to 2 seconds between shots
Very fast clouds, northern lights.
At an interval of 2 seconds, a 10-second film sequence (250 frames) requires a recording time of approximately 8 minutes.
3-5 seconds between shots
Visible moving clouds, people, moving objects, vehicles. Good setting for the day.
At an interval of 5 seconds, a 10-second film sequence (250 frames) requires a recording time of about 20 minutes.
6- 10 seconds between shots
Slow objects, high, slow clouds, sunset, sunrise.
At an interval of 10 seconds, a 10-second film sequence (250 frames) requires a recording time of approximately 41 minutes.
10 – 30 seconds between shots
Little movement, wandering shadows. Sequences with subjects that require long exposure (stars)
At an interval of 30 seconds, a 10-second film sequence (250 frames) requires a recording time of approximately 125 minutes.
Attention:
Observe the relationship between exposure time, black time and interval! Exposure time always less than the interval minus select the black time. The blacktime is the time when the camera does nothing. However, the image must be saved during this time.
5.1. Editing - With time-lapse programs
LRTimelapse (Link)

If you really are serious about time-lapse photography, I don't think you can get around this program.
Benefits
Maximum quality
Many adjustment options (e.g. Motion Blur)
Holy Grail Method (Day-Night Timelapser), deflicker
Many output formats
Supports RAW processing and multi-processor editing
Different versions (free trial available for sequences with max. 400 images)
Disadvantages
Cost:
LRT 5 Private license approx. 114.84 €
LRT 5 Pro license approx. €288.84
Lightroom Classic CC needed to reach full potential
Free
programs There are a number of free programs to get started. But here I don't have much experience with and you just have to try them out. I would be happy to receive feedback and experience (info@5bp.de) to be able to extend this presentation.
5.2. Editing - With video editing programs
Video editing programs
Image sequences can also be calculated to a finished film with a video editing program. Video editing programs are e.g.
Benefits
No additional program needed
Cutting sequences and music backgrounds directly in a program
Disadvantages
Partly quite expensive
Not directly designed for time-lapse films (some programs offer adjustment options), therefore most of the settings are not very suitable for use, such as Motion Blur etc.
Often poor quality of the film (flickering due to aperture changes, changing lighting conditions, etc.).
No advanced settings to include special day-night time lapse, for example.
Approach
Drag single images to the timeline
DO NOT insert transitions between images
Set the duration of each image to 1/25s (if you want to create a movie with 25 frames/second)
Exporting film
6. Further links to films, literature and equipment
Time-lapse movies
Koyaanisqatsi – Godfrey Reggio (1982)
Koyaanisqatsi is an experimental film and the first part of Godfrey Reggio's Qatsi trilogy, which deals with human intervention in nature and, more generally, critical of civilisation with the human way of life.ˈkɔɪjɑːnɪsˌkatsi Reggio was inspired by the philosophy of Leopold Kohr. The absence of dialogues and actors is extraordinary, the film consists exclusively of assembled, associative slow motion and time-lapse image sequences of cities and many natural landscapes in the United States and the music composed by Philip Glass and tailored exactly to the images.
TIMELAPSED – A tribute to Koyaanisqatsi – Episode 01 – Five-Birds Photography (2020)
The first episode of my new time-lapse film series "TIMELAPSED – A tribute to Koyaanisqatsi" pays homage to the great artist Godfrey Reggio, who revolutionized slow motion and time-lapse technology with his films. In episode 01 you will find recordings about Bad Mergentheim and Erlangen.
Amsterdam – My Home 4K | Timelapse Film – Albert Dros (2020)
An absolutely worth seeing time-lapse film by the photographer Albert Dros about Amsterdam. Time-lapse footage was taken over a period of two years to capture the beauty of Amsterdam in stunning images.
Tutorials / Making-of
Making-of Timelapsed – Part 1 of 3
I shot a little making-of about my new film series "Timelapsed – A tribute to Koyaanisqatsi". This first part is about recording the time lapse with a DSLR camera. I'll show you my equipment and recording software.
Making-of Timelapsed – Part 2 of 3
I shot a little making-of about my new film series "Timelapsed – A tribute to Koyaanisqatsi". This second part is about the workflow in Adobe Lightroom and LRTimelapse and how the single images become a movie sequence.
Literature
Time-lapse Photography – From The Shot to the Finished Film – G. Wegener (2019)*
From choosing the right equipment, creative choice of motifs, the right camera settings, editing and output, this book covers all topics that interest the time-lapse photographer. The knowledge imparted here allows the reader to make perfect shots that do not have to shy away from comparison with the very best. Step by step and building on each other, the individual techniques are explained. Gunther Wegner is one of the pioneers and world-renowned time-lapse expert. He is also the developer of LRTimelapse, the leading software for time-lapse photographers. In this book, he imparts to the reader on 480 pages his profound knowledge, which has been developed in 10 years of practice. Of course, he also deals with special challenges such as perfect day/night transitions (the Holy Grail), the recording of fascinating astro-landscape time rafts of the Milky Way and The Northern Lights, as well as time lapse with moving camera (motion control). Time-lapse photography is designed to appeal to and pick up anyone who enjoys photography and wants to expand their photographic horizons with new techniques. The book focuses on system cameras (DSLR/DSLM). Adobe Lightroom Classic and LRTimelapse are used for editing. Reader feedback: "The standard work for time-lapse photographers and those who want to become one!"
Photographing with wind and weather: understanding the weather and taking pictures spectacularly – B. Werner (2019)*
Use the weather specifically for your own photography! Bastian Werner shows you how to read and interpret generally accessible weather data so that you know if your tour will be worthwhile. Whether rain, fog, roughage, aurora or thunderstorm: Predict different weather and light conditions specifically for your desired area. Take pictures when the weather suits your subject and photograph spectacular weather phenomena!
Equipment
MIOPS Smart Trigger*
The MIOPS Smart Trigger is a versatile camera trigger in one device and offers advanced trigger modes such as flash, sound, laser, time lapse, HDR and more. I use it in the time-lapse recordings for triggering the camera and setting the trigger interval.
SmallRig Cage for Canon EOS 5D Mark III / IV*
The SmallRig Cage 2271 is a cage that provides all-round protection and mounting options for the Canon 5D Mark III IV. In addition, I have added a few accessories such as a handle*, a articulated arm* and a monitor holder*. Other accessories and cages for other cameras (Sony, Nikon, etc.) are available on the SmallRig homepage.
LitraPro LED mini-lamp with 1200 lumens*
Very compact LED video light with up to 1200 lumens light output with adjustable brightness, adjustable color temperature and CRI 95 for high light quality. For example, as a plug-in light for DSLRs or DSLM cameras. Including. Adapter for attaching to a camera flash shoe. Smartphone app for iOS and Android to control single and multiple lights. Integrated lithium-ion battery. Can be charged via a USB Micro-B5 cable (not included). Robust aluminium housing. Shockproof, salt-water resistant, heat-resistant and waterproof to a depth of 30 metres.
Tether Tools Case Relay Power Supply*
Uninterruptible power supply, e.g. by a power bank. Attention: Depending on the camera, an adapter is still required. I then attached the whole thing to the tripod with the Tether Tools Strap Moore*. Gunther Wegner presented an interesting and cheaper alternative in this article.
Links
Homepage of LRTimelapse
All information about the best time-lapse program ON the market LRTimelapse
Gunther Wegner's homepage
Many tutorials, interesting facts, test reports, crafts and great movies from timelapse guru Gunther Wegener.
* The references marked with asterisks (*) are so-called provision links. If you click on such a reference link and purchase via this link, I will receive a commission from your purchase. For you, the price doesn't change.
Introduction to time-lapse photography
Version including sample video (~75 Mb)
Introduction to time-lapse photography
Version without sample video (ca. 10 Mb)
I would be pleased to receive your feedback, additions or suggestions for presentation, so that I can perhaps expand the presentation step by step to provide a more comprehensive introduction to time-lapse photography.
But now I wish you a lot of fun reading.
Your Dirk from Five-Birds Photography
This post is also available in:
Deutsch (German)