Hello everyone
Today I have a little event tip for you. Unfortunately, it is just because of the pandemic so that almost all events had to be canceled.
Heiko, a friend and co-founder and initiator of the extremely popular "Fernwehfestival" here in Erlangen, is also facing the problem that the festival could unfortunately not take place the last two years. And whether it can take place this year is also unfortunately still written in the stars.
That's why the initiators of the Fernwehfestival thought of at least a nice action to keep the audience in the online format by streaming. A great idea in my opinion, which I would like to support with this event tip.
And so there is now until initially into June once a month a wanderlust – stream. Heiko makes the beginning with his great Chile show at the following link:
By the way, it's not like the streams are only available at a certain time – you can watch them for a month whenever you feel like it.
The whole thing is even free of charge. However, I know from my own experience how time-consuming it is to create such streams and videos, so the initiators would certainly appreciate a financial thank you. For this purpose, the homepage of the Fernwehfestival offers corresponding possibilities.
More information can be found at the following link: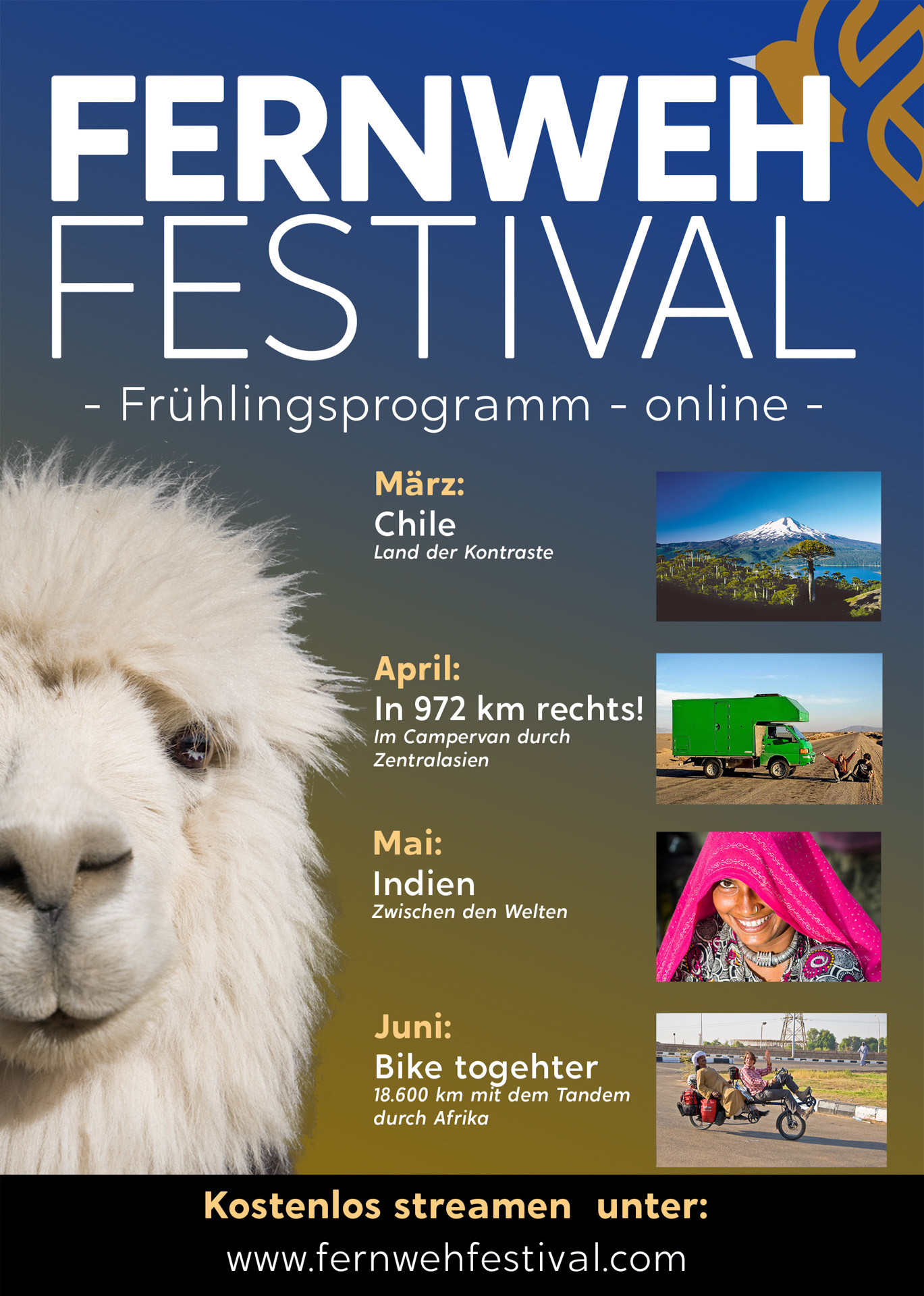 You still have wanderlust? Then just have another look at my travel blog entries .



This post is also available in:
Deutsch (German)