Hello everyone. Today I am returning briefly from the summer break. I have been photographing diligently and now I have to look at all the pictures.
And so that you don't get bored, I brought something delicious for you from the summer break. And that's home-made crispbread. This is very easy to do and tastes really great. A real "knabber alternative" to chips and co.
Recipe for homemade, crispy crispbread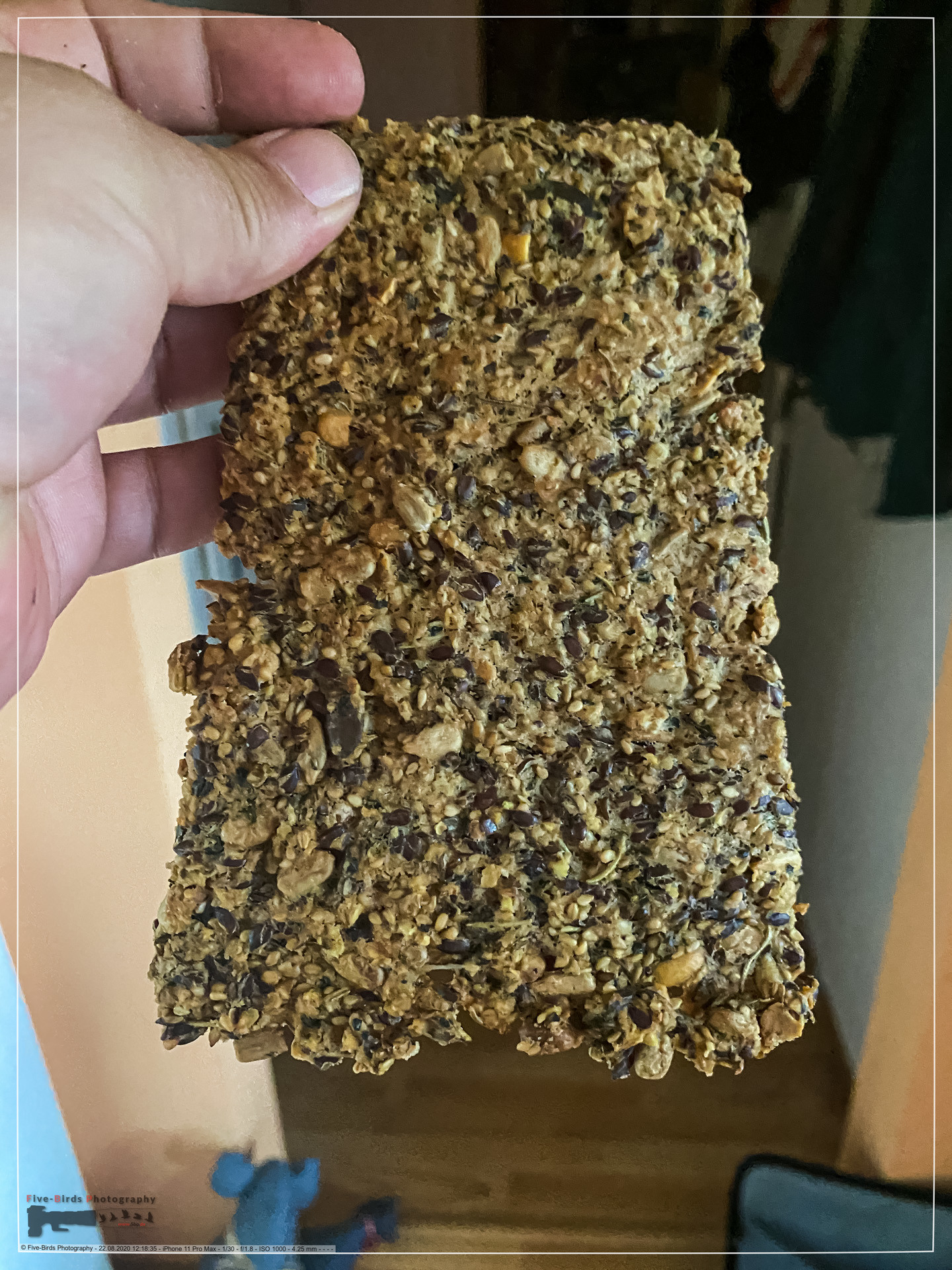 Ingredients (for 1 sheet):
Spelt wholemeal flour – 120 g
Oatmeal – 120 g
Sunflower or pumpkin seeds – 100 g
Sesame – 50 g
Flaxseed – 50 g
Salt – 1 tsp
Rapeseed or olive oil – 2 tbsp
Water – 500 ml
Put all the ingredients in a bowl and mix well. Then swipe the mixture on one or two baking sheets in the desired thickness.
Preheat the oven to 170 °C (I take the air for this) and the crispbread about 60 min. bake (may vary depending on the oven). After about 10 min. Cut the crispbread! Then continue baking.
If you like, you can add herbs, olives or dried tomatoes to the dough.
Have fun baking and enjoying.
Soon there will be pictureshere instead of recipes … Promised!
This post is also available in:
Deutsch (German)